Projet Équateur in the News

June 2016
The Cornell University College of Agriculture and Life Sciences has compiled a list of all known System of Rice Intensification (SRI) projects happening in the DRC. Projet Équateur's so far successful trial plots are included.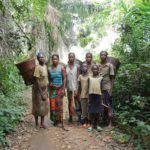 June 21, 2016
Gender is a vital consideration in the REDD+ process, especially in the DRC, where gender inequality is high. Larissa Stiem of Lund University recently published a paper about this issue and its implications for forest conservation, using Projet Équateur as one of her study sites.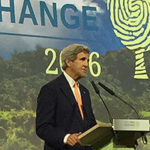 June 17, 2016
The monthly WHRC newsletter highlights Project Director Glenn Bush's trip to the Oslo REDD Exchange Conference. Secretary of State John Kerry was in attendance and spoke about the threats from climate change to global security and stressed the importance of forests in fighting climate change.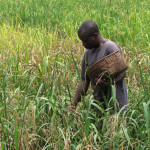 March 17, 2016
The monthly WHRC newsletter highlights Projet Équateur's efforts to engage a village community in a sustainable rice growing venture that has the potential to increase food production while reducing deforestation.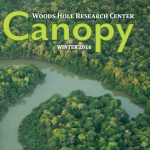 Winter 2016
The forests of the Congo Basin contain over 22 billion tons of carbon, and as such play an important role in regulating the global climate. Read about the capacity building and educational work being done by Projet Équateur in the WHRC's annual Canopy Magazine publication.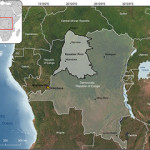 January 20, 2016
Projet Équateur has entered its final year. Read about what the team has planned for the year ahead in the WHRC monthly newsletter.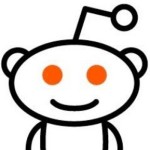 January 7, 2016
Project Director Glenn Bush, Project Manager Melaine Kermarc and Intern Eva McNamara took some time to answer questions during a Reddit "Ask Me Anything" session. Question topics ranged from funny to philosophical, and the team enjoyed taking the time to talk about their work.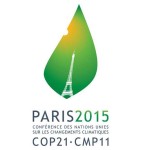 December 15, 2015
Project Director Glenn Bush and Project Manager Melaine Kermarc took part in COP 21 as official DRC delegates. Projet Équateur drew attention at various events at which the DRC delegation showcased green development opportunities through the emerging national Green Climate Fund investment strategy.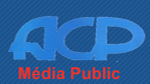 August 15, 2015
Projet Équateur is working in the village of Buya 1 to organize capacity building trainings in agricultural techniques, livestock management and beekeeping. The Congolese Press Agency (ACP) reports.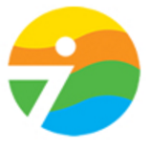 June 5, 2015
Projet Équateur is celebrating World Environment Day in Mbdandaka. This year's theme is '"Seven Billion Dreams. One Planet. Consume with Care."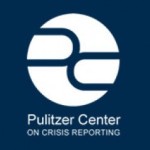 April 21, 2015
While the looming threat of climate change often causes more conflict than collaboration, Projet Équateur is committed to working across borders and cultures to find accessible solutions. At COP 20 in Lima, Peru, Project Manager Melaine Kermarc and Technical Assistant Joseph Zambo were interviewed by Justin Catanoso about the important work they are doing in the DRC.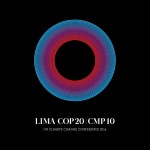 December 5, 2014
"We need to make REDD+ cheap, and right now involving the community is the cheapest thing to do. It's also a great way to develop local capacity for further involvement." Project Manager Melaine Kermarc weighs in during a side event at COP 20 in Lima, Peru.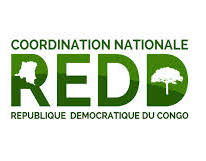 October 2014
In the first week of September 2014, Projet Équateur was invited by the DRC government to describe lessons learned from reducing deforestation and degradation (REDD) programs in Central Africa during a week-long "REDD Summer School" program in Kinshasa. Technical Assistant Joseph Zambo and Project Manager Melaine Kermarc were in attendance.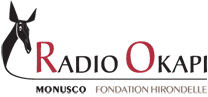 August 29, 2014
Former Projet Équateur Technical Assistant and current CN-REDD Focal Point for Équateur province Joseph Zambo spoke with Radio Okapi, a news outlet within the DRC, about climate change, the environment, and REDD.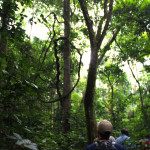 July 17, 2014
Ever wonder what daily life is like for the Projet Équateur team in the DRC? Communications Intern Eva McNamara chronicles her journey from Kinshasa to Gemena to Mbandaka, and shares photos from the forest, the office, our pilot villages, and the the botanical gardens.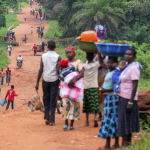 Fall 2013
The Congo rainforest, second in area only to the Amazon, is a tremendous reservoir of biodiversity. However, this still mostly pristine land now faces intense pressure from development. Learn more about Projet Équateur's commitment to 'growing a green economy' in the WHRC's annual Canopy Magazine publication.